Excited to share another interview from an Act of Bravery Anthology author today!
The Debut Collective is a supportive tribe of authors (both published and aspiring), editors, formatters, and cover designers working together to foster a new generation of stories and authors. We will be publishing 5 short story anthologies in June 2016.
We are pleased to share the following interview with contributing author, L. C. Miller.
Please share a little about yourself and your background.
I work as a budget and accounting analyst (yes that sounds just as exciting as you read it, J). I use my imagination as a stress reliever and started putting my thoughts and ideas down on paper in 2006 and quickly fell in love with writing.
Please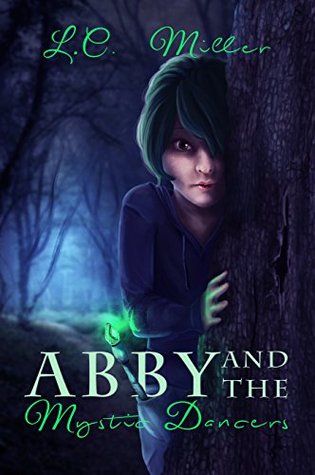 share information on any published or upcoming books.
My debut MG Fantasy novel, Abby and the Mystic Dancers, came out in November, 2015. Book two of it will come out November, 2016 and in between, I have a few ideas for several standalone novels that are also fantasy but are more YA.
Which Debut Collective anthology/anthologies will you be published in?
I will be in the Acts of Bravery anthology with along with several other badass (Can I say that?) authors!
Share a brief teaser or logline for your story/stories. Teaser:
"It is an unfair question, Councilman Rink," William spoke clearly.
"Oh? How so?"
"If I were in your place, our townspeople wouldn't be starving."
Share an insight into your main character. What made you want to write a story from their perspective? This is written through the eyes of nine year old Tessa. She and her family struggle daily, along with most of the townspeople. To find something exciting to do, she explores what she thinks is a nearby deserted city. What she finds changes her life in ways she never expected. Her curiosity sparks a revolution and revives a struggling town.
What genre(s) do you write and what draws you to that genre? I love writing fantasy and 'out there' types of novels. It's exciting to explore other ways of life and having the opportunity to create my own.
Describe a typical writing day, or is there such a thing for you? Do you aim for a set amount of words/pages per day? Write in Scrivener, notebooks, or on cocktail napkins? I'd like to say I write x number of words a day, but I'd be lying. I generally try to shoot for 10 chapters a month, minimum, depending on how long the chapters are. I write in my spare time at work, when I have it, and at home on my aging laptop, when my two dogs and cats allow it; because let's face it, they run the house! Ha!
Are you a plotter (outline plot) or a pantser (prefer to run with an idea)? I think I would get more done if I plot a book out, but I find I do a lot better when I take an idea and run with it. So … PANTSER FOR THE WIN!
What book(s) are you currently reading or would you recommend? The last book I read was one by Julie Garwood called 'Lions Lady'. It has a historical setting in the Highlands and is a romance novel. I would highly recommend her books to anyone who reads romance books.
What is your favorite writing/reading related quote? 'Imagination is the one weapon in the war against reality' by Jules de Gaultier
Tell us 5 random facts about you: 1) I could eat ice cream any day of the week, no matter how cold it is outside or how cold I am. 2) I eat cookies from the edges to the center. 3) I do not drink coffee. 4) I can recite the "Princess Bride' movie almost word for word. 5) I do not like tests.
Does music influence your writing? If so, can you share a song that inspired your Debut Collective anthology story? Music really gets me inspired! I generally listed to a lot of Linkin Park, Evanescence, and the soundtrack to the Transformers music while writing Helmar City.
What advice would you give to aspiring writers? How has participating in the collective and the anthology project inspired or pushed you creatively? To keep it up. Even if you think the words are crap, the story is crap, or the flow is crap. Keep it up. Nothing ever good comes from quitting because something can be difficult to do.
How can readers discover more about you and you work?
Facebook: https://www.facebook.com/LCMillerBooks
Twitter: https://twitter.com/LCMiller04
Pinterest: https://www.pinterest.com/lndsymllr/
Goodreads: https://www.goodreads.com/LCMbooks
Amazon Author Page: http://www.amazon.com/L-C-Miller/e/B017QR5H84/
Thank you for participating, Lauren! Please join us on Thursday, when the Debut Collective will feature Christina Benjamin.